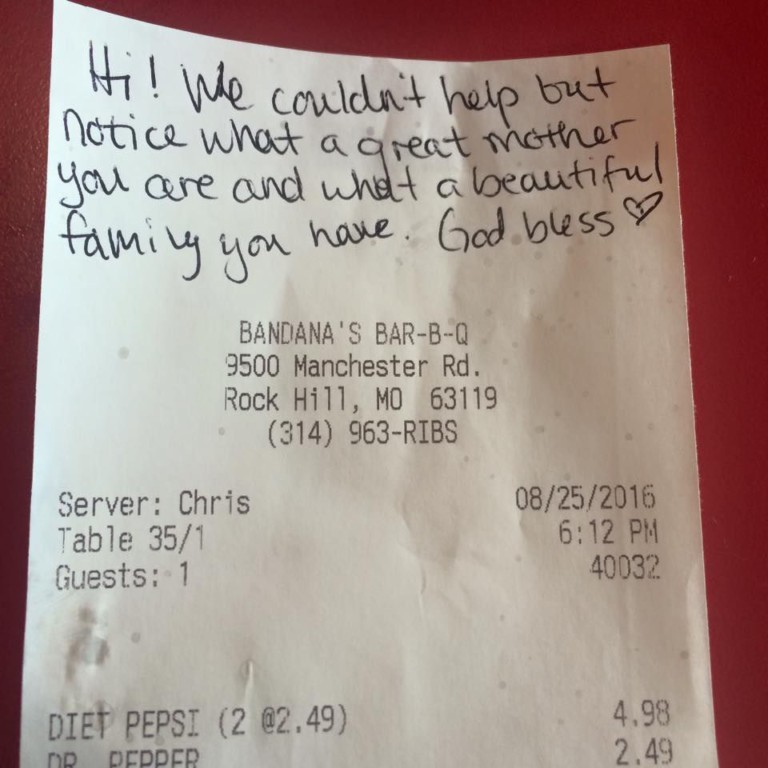 An autistic child had a meltdown in a restaurant. Then, a customer sent the mom this note. – St. Louis Today
August 26,2016
Cynthia Tipton was having dinner with her family at Bandana's in Rock Hill when she saw the look on her son's face and knew what was coming.
Her daughter, Sophie, had been kidding around with her little brother, Noland. He got embarrassed by her mild teasing. He started screaming and crying. Loudly.
Noland, 10, has high-functioning autism.
His meltdown caught Tipton by surprise. She walked over to his chair, knelt down next to him, began rubbing his back and whispering in his ear: "You're being kind of loud. It's OK, buddy. Sophie was just teasing. Let's calm down. Let's be a little quieter. You're safe."
The screaming continued for a few minutes.
She felt self-conscious and could tell her father, who was dining with them, was embarrassed, too.