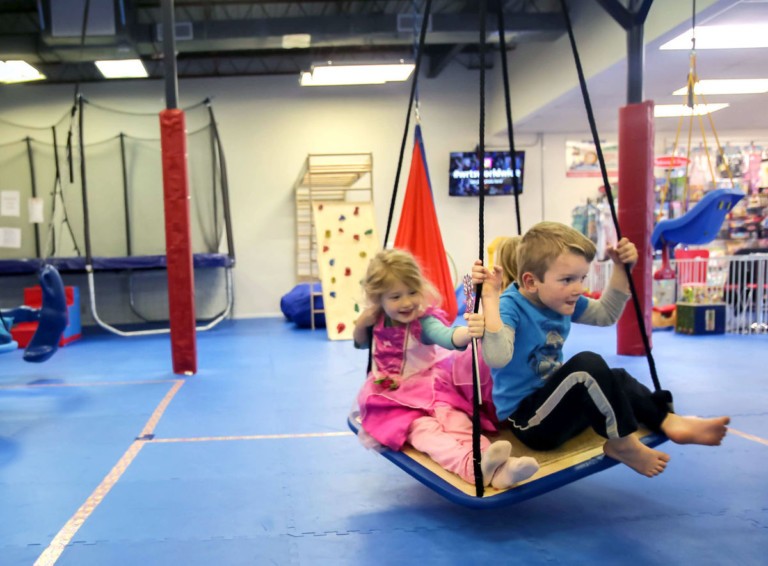 Never Having to Say You're Sorry – Ladue News
January 6,2017
Although We Rock the Spectrum Kid's Gym might sound a bit too childishly exuberant for the average adult, the Fenton venture fills a signally earnest function: serving youngsters afflicted with autism and related conditions – as well as many, many more.
Tom and Cynthia Tipton, who own and operate the gym, opened it in a spirit of inclusiveness borne of a deep familial commitment, according to the local We Rock the Spectrum website.
That commitment goes by the name of Noland, whom the couple (with daughters Sophie and Cat) welcomed into their family as a 15-month-old adoptee almost a decade ago.
By the time Noland reached kindergarten, various behavioral tendencies led to his being diagnosed with attention deficit hyperactivity disorder, the neurodevelopmental affliction commonly known as ADHD – and that diagnosis ultimately led the Tiptons to launch the Fenton venture.