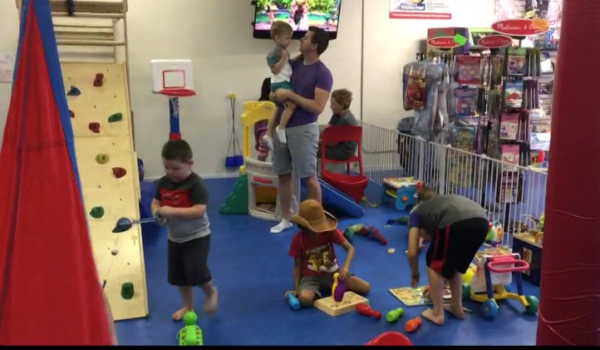 St. Louis community shows support for autism awareness – KSDK 5 News
July 23,2018
ST. LOUIS – There was a big show of support for increasing autism awareness this weekend. The St. Louis chapter of Autism Speaks hosted two community events Friday and Saturday.
The organization held a fundraiser at historic Soulard restaurant Hammerstone's on Friday. The restaurant was full of customers and people who took part in a 50/50 raffle and a raffle for Cardinals tickets in an effort to raise funds.
St. Louis musician Steve Reeb also performed during the event. He's been involved in the St. Louis and Belleville, Illinois, music scene for years.
5 On Your Side's Christina Coleman and her husband Eric Messersmith emceed the event. They're son was diagnosed with Autism when he was 2-years-old.
Corey Hammerstone created a signature blue drink in honor of the event. Members of the 5 On Your Side news team also showed up to the fundraiser at Hammerstone's.
Autism Speaks hosted a presentation for families Saturday morning at "We Rock the Spectrum" in Fenton. It has an inclusive indoor playground designed to provide all children, including children with autism, with a safe place to play.